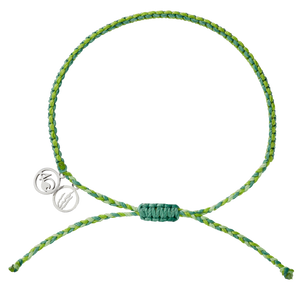 By purchasing this product, you will remove 5 pounds of trash from the world's oceans, rivers, and coastlines.
100% post-consumer recycled plastic cord
100% recycled stainless steel charms
95% post-consumer recycled glass beads
(silica added for strength and durability)
Handcrafted on the tropical island of Bali by local artisans
Unisex, waterproof, adjustable from 7 to 13 in. (18 to 33 cm)
Recycled material content verified by GreenCircle Certified
Guilt-free shipping is carbon neutral and plastic free
All limited edition bracelets are produced in small batches to prevent waste. Once they sell out they're gone forever, so add this one to your collection today!